Introducing
The Custom Design Process at Altana
While designing custom jewelry may feel intimidating at the outset for someone who has never commissioned a piece before, there are five straightforward steps. Let us walk you through the each phase in the process to put your mind at ease.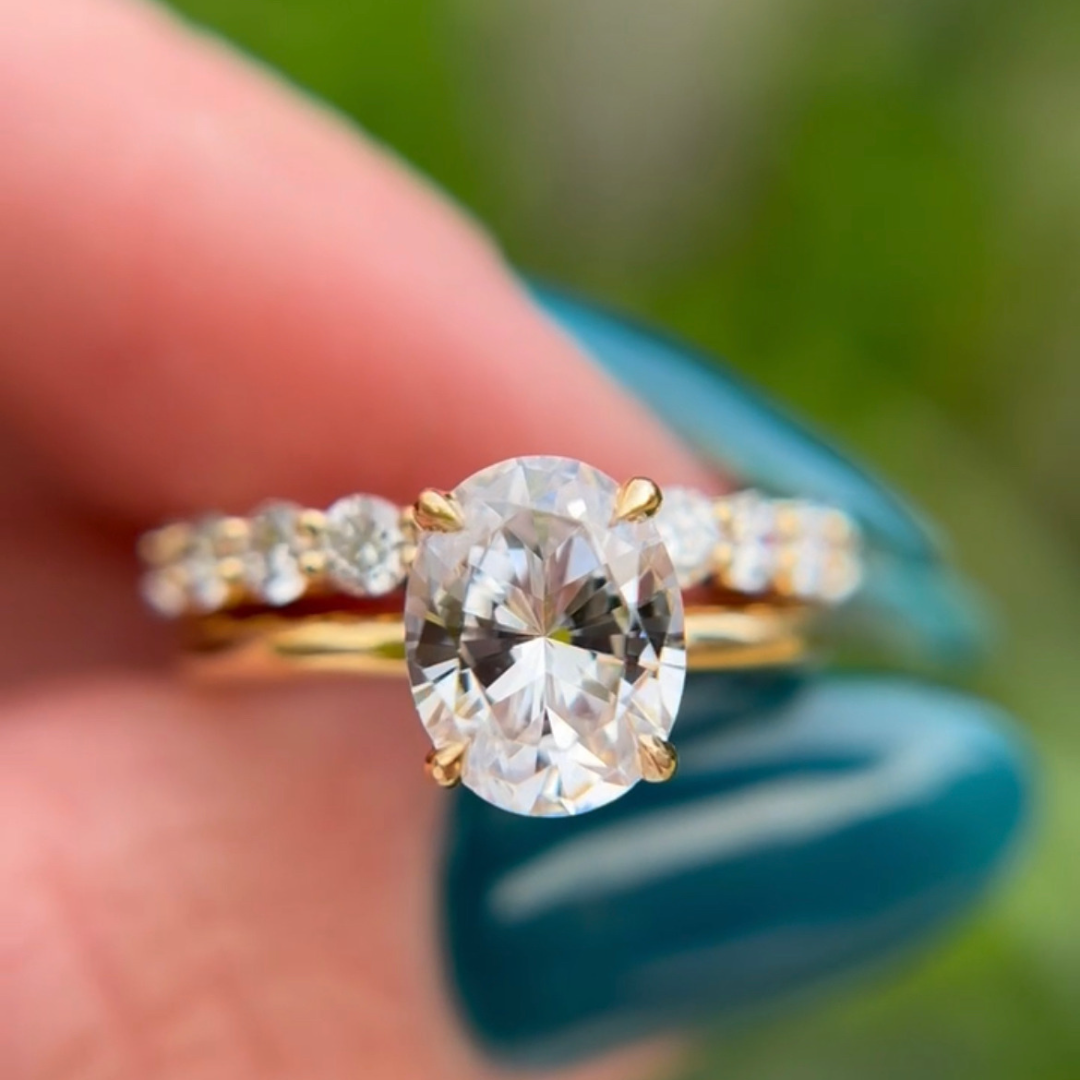 1. The first step in the custom design process is the Initial Discovery Session. We can meet online or in person. If both people will be involved in the process, it's helpful to have you both in attendance at the first meeting. If it's a surprise, feel free to come alone or bring someone along for support and reflection. We've had many best friends and mothers help over the years!
During this meeting, we get acquainted with what you are looking for. Some clients come in with absolutely no idea where to start. Others show up with a sketch or a very clear picture ready to go. Don't worry! Whatever your starting point is, we talk about your design aesthetic, your lifestyle (for practical reasons), intended budget range (both ideal and absolute), and sizing. We have many rings and gems available for you to view all the different ranges of metals and finishes, to see how you feel about different widths of bands, and to represent different carat sizes and gemstone cuts. We often hear from clients that this is one of the most helpful parts of envisioning their own ring. We also go over our commitment to more ethical sourcing, and we can talk about the process of using heirloom jewelry or stones if that is something that is of interest to you.
At the end of this meeting, we talk about our next steps, and everyone leaves with homework. Depending on where we've landed during our conversation, we start hunting for stone options or start sketching ideas. And you continue to refine exactly what you're looking for in a ring.
2. The second step is the Gem Hunt. From here on, everything is designed around the stone. Because we have fleshed out your own design aesthetic and goals for the finished ring, we start by finding the perfect gemstone.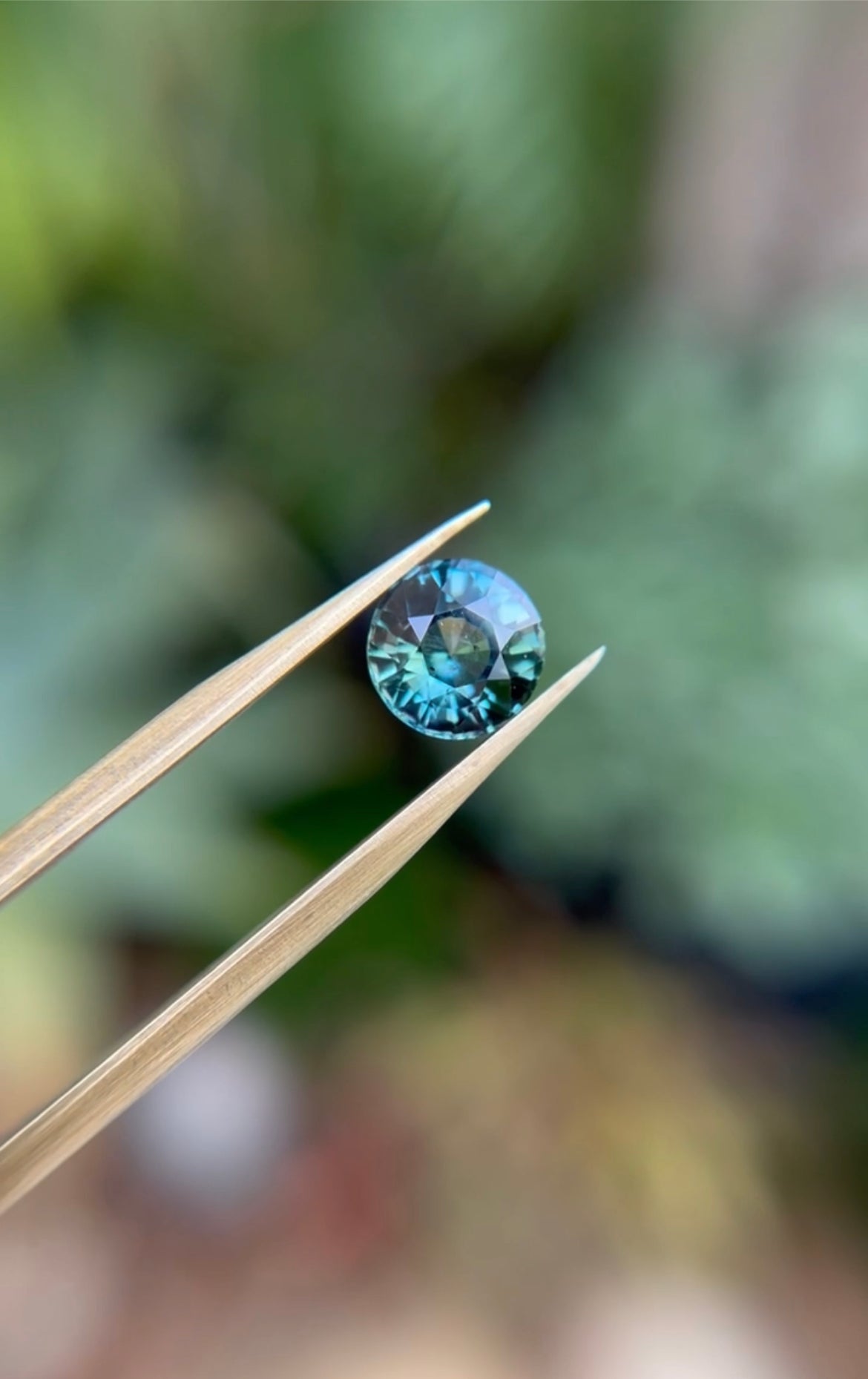 If you are local, you will be able to come in and look at stone options in person as we find them. If you are not local, don't be concerned. We work with a large number of long distance clients, and we have extensive experience with virtual design processes. We will make sure we send you as many media options as possible, where colors and sizes will show accurately to their real life appearance, and macro photos and videos of the stone in question until you are sure you love it. If needed, we can further discuss  how it would be possible for you to see the stone in person.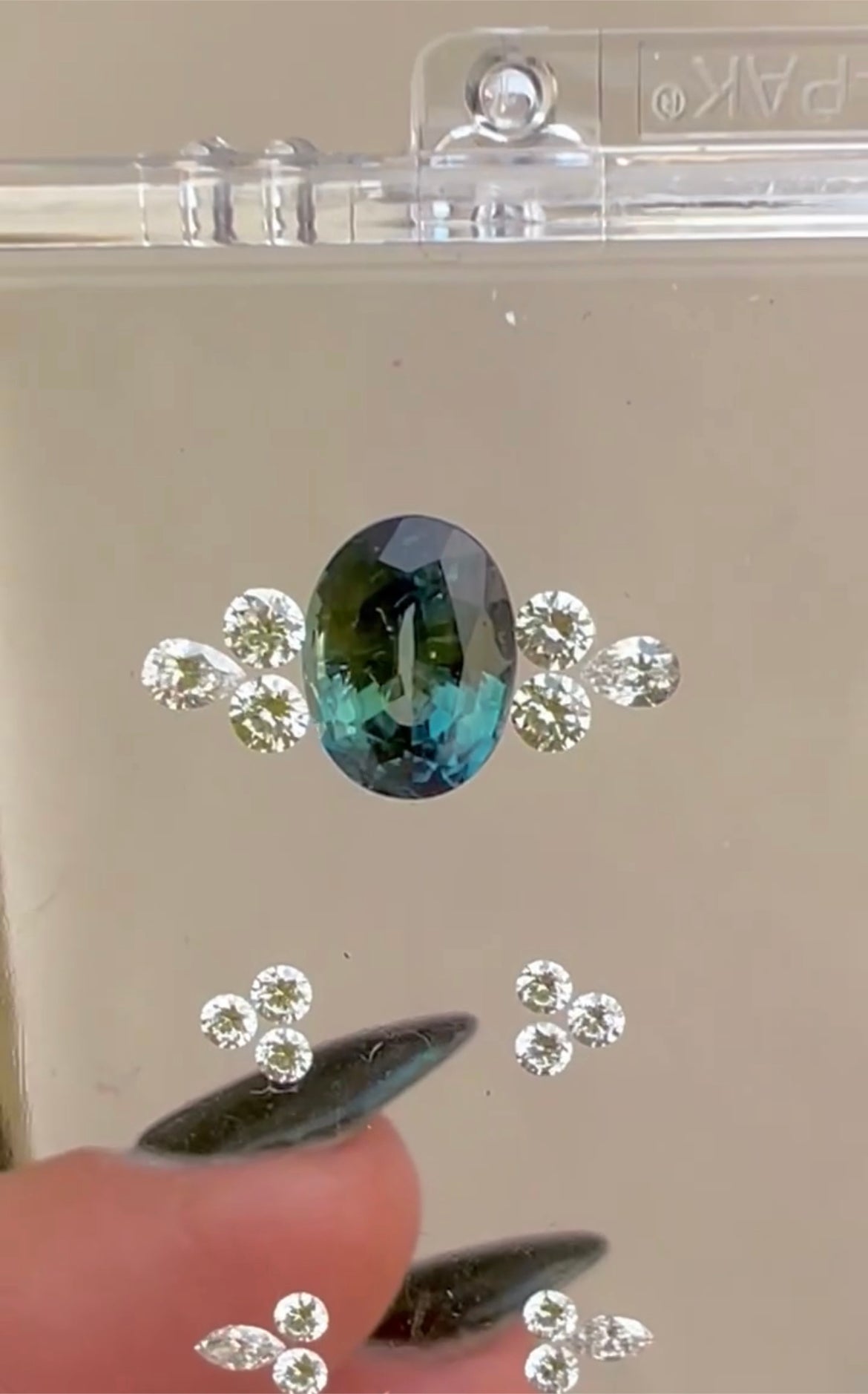 3. The third step is the Design Stage. During this time, we go through a series of hand rendered sketches, often moving on to a CAD rendering of the ring. Throughout this process, we are in constant contact with you. This step can be very fast for clients who are sure of what they want, and it can take more time for clients who are still fleshing out their options.
No matter what, you are approving everything along the way. We will never move on to making the ring without being absolutely sure that you are thrilled with the design.
4. This is the really fun part! Step four is Ring Fabrication. Here, we actually make the ring! This will be slightly different for each client, but it involves the band being built, the stones being set, and the ring being finished and fine tuned.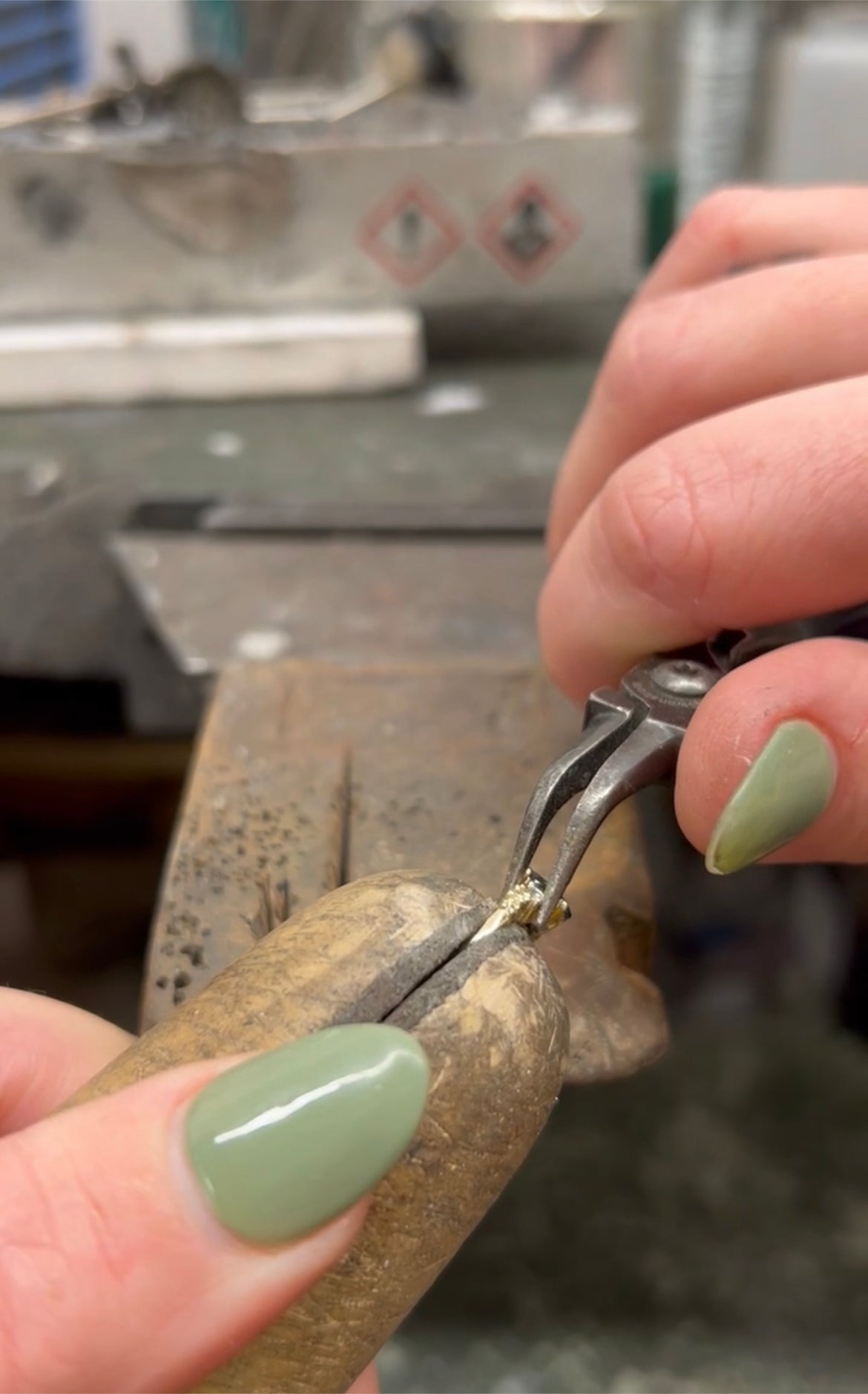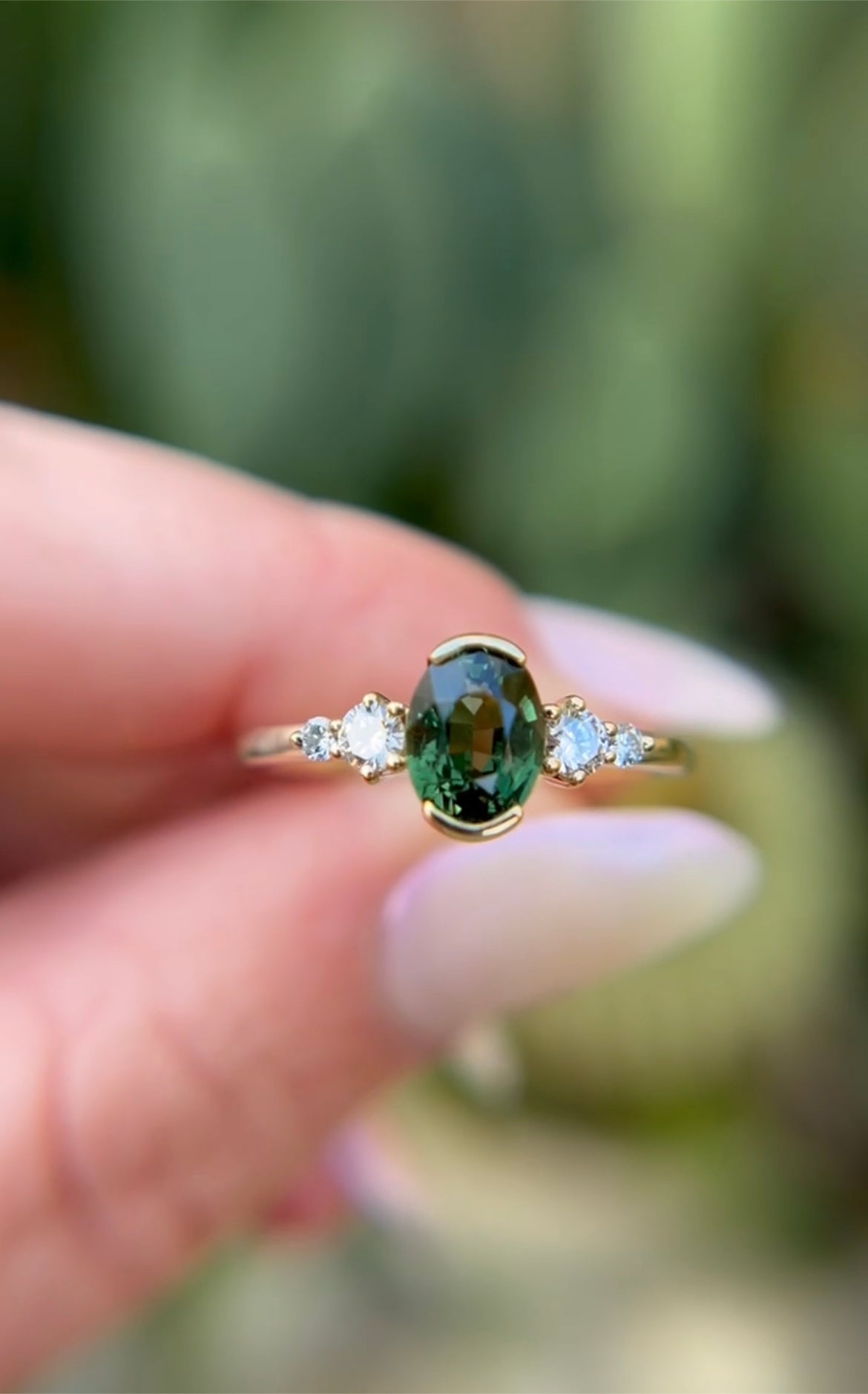 5. And finally, the bit you've been waiting for! Step five is Delivery. The ring is ready! At this stage, there are often still micro-adjustments in sizing or other tiny tweaks to be made. But otherwise we perfectly polish your ring, and set an appointment for you to come by and pick it up. Some clients wear the ring right out of the store, and others take the ring in a ring box for a proposal at a later date. In the case of a surprise, we will work with your partner once they receive the ring to make sure the sizing is absolutely perfect.
Financial Arrangements
Budget is often one of my clients' biggest concerns as they have no idea what to expect with custom jewelry. At Altana, we welcome clients of all means, and we want to ensure you that we have made custom pieces for people with modest budgets and for people with more to spend. Please feel free to be frank with us about your financial terms. We can work with you to find beautiful options within your budget range.
The payment timetable is spread out throughout the process. Once you've finalized your choice for a stone, payment involves purchasing the stone, as well as a small deposit to begin production. The remainder is due upon delivery. We do accept most traditional means of payment, as well as financing through Affirm.
Jewelry You Will Love & An Experience to Cherish
If we could leave you with one assurance, it would be this: although it can feel nebulous and overwhelming before you begin, the process really does unfold in a stress free and exciting way. You have input at every single step along the way, and that allows a slow and gradual unfolding of your vision. We've never had a client be disappointed with the final product before; we've only had them be surprised by how much greater it was than they could have imagined!
If you're still feeling nervous, please review our custom process testimonials here. Nothing like hearing from real clients to set your nerves at ease.