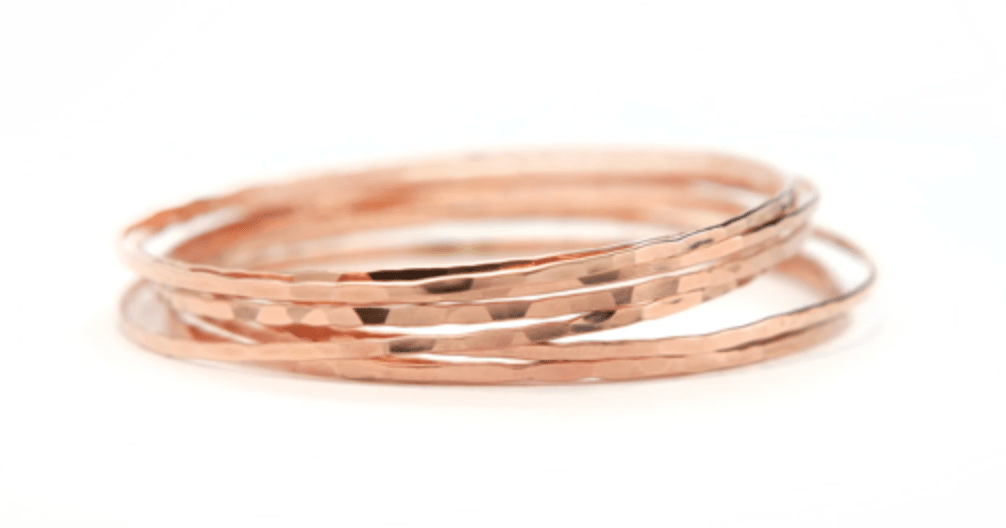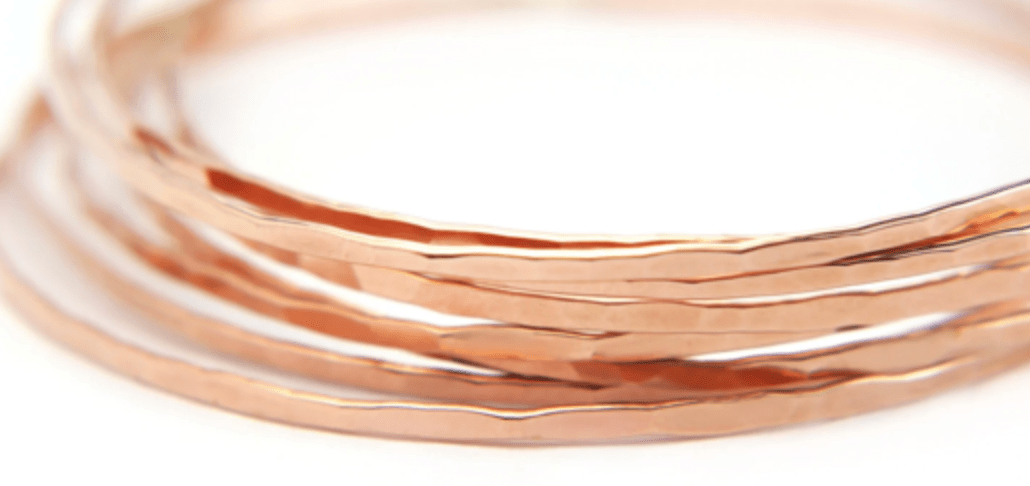 Gwendolyn Bracelets | Stacking Bangles
This set of five delicate rose gold bangles are hammer finished and great for stacking. They are fabricated out of 16 gauge, 14k gold filled wire and finished with a brightened shine. I use a special process which brightens the color of the 14k rose gold to a delicate petal pink. Hammering leaves tiny facets on the surface of the bangle that catch light and sparkle as you wear them.
These bracelets continue to be best sellers and make the perfect gift!
This piece is made to order in our Oakland studio. Please allow 1-2 weeks for production time.
Metals: Currently made is 14k rose gold. Also available in 14k yellow and white gold. For platinum, please inquire.
Sizes: Choose S, M, or L size: S (2.25 inch diameter) M (2.5 inch diameter) L (2.75 inch diameter)
If those sizes won't work out, please reach out. We'd be happy to help you.
---
Gwendolyn Bracelets | Stacking Bangles