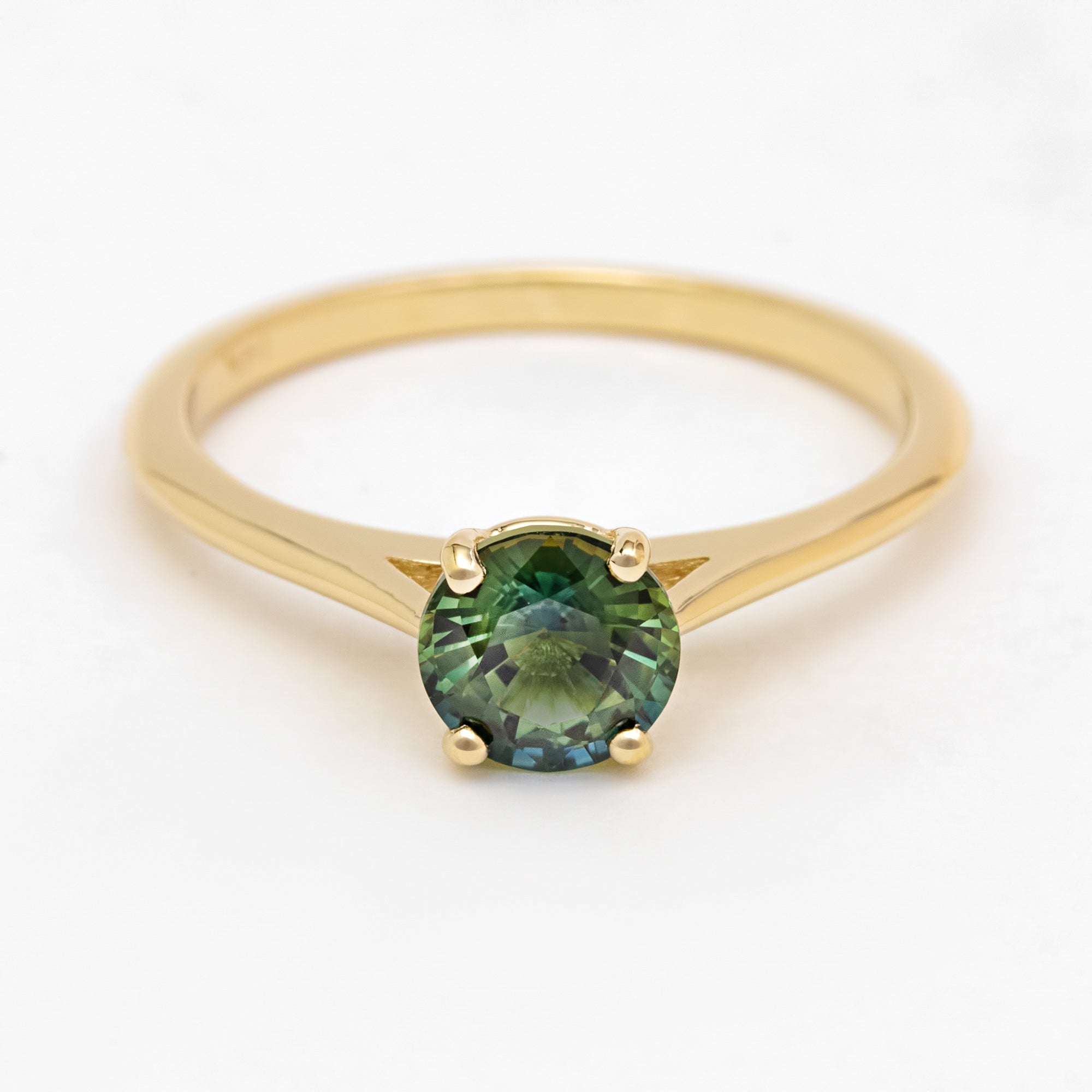 Scout Ring | Bi-Color Sapphire Modern Engagement Ring
*Stone Sold Separately"
An excellent choice for a partner who appreciates standing out from the crowd, this super unique parti sapphire shows both blue and green throughout the stone. With a delicate band and cathedral sides, the focus is on the gem itself. The four prong setting keeps the stone safe and secure for every day wear but allows the focus to remain on the round sapphire. The Scout ring is undoubtedly an eco friendly and ethical choice.
The price of this ring covers only the setting. When you purchase this mount, we will work closely with you to find the perfect unique sapphire for your budget and your vision!
Dimensions: Band is at 1.5 mm wide.
Stones: The stone is at 5.5 mm round and about .75 carats.
If you would like to use an heirloom stone or purchase a ring with a different color gemstone or different cut, please reach out before purchasing so we can ensure that the setting is the perfect fit for your stone.
Metals: Currently available in 14k yellow, white, and rose gold. For platinum, please inquire.
Sizes: If you don't see your size listed above, please reach out. We'd be happy to help you.
Notes: This mount is also a perfect choice for sapphires of different colors or with a diamond as the center stone. 
---
Scout Ring | Bi-Color Sapphire Modern Engagement Ring